Complex Sanitari de Llevant and Fundació Deixalles join forces in a campaign to collect used clothing and toys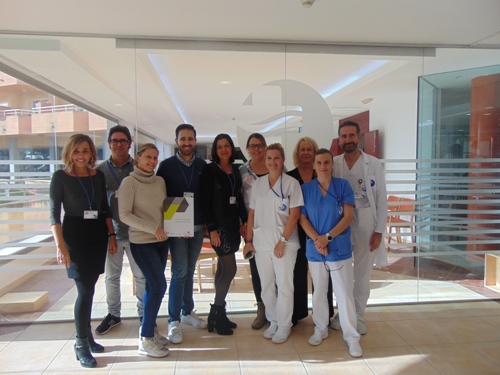 Porto Cristo - The Complex Sanitari de Llevant, integrated by the Hospital and the Residence of Llevant, in collaboration with the Deixalles Foundation, has launched a campaign to collect used clothing and toys. In this way, the complex will be part of the Foundation's plan to promote labor insertion, the promotion of solidarity and the improvement of the environment, commitments that the Foundation has maintained for more than 30 years.
Starting this Monday, November 13 and until the 30th of this same month you can find in the Sanitary Complex collection cages so that everyone who wants to can deposit their clothes or toys to reach the Foundation.
The benefits of this collection allow to finance the jobs of the people that make up the Clothing Workshop of the Foundation. Workers who for various reasons have left the wheel of the world of work and need help for their social reintegration.
Eva Galmés, a member of the Foundation's team, points out that 'our workers fix toys and used clothes and then sell them and here finance their salaries. That's how they feel useful for society. '
The collection also allows another objective; fight against climate change; and it is that the reuse allows to considerably lower the CO emisiones emissions.
Both parties value this collaboration very positively 'we are convinced that many kilos of clothes and toys will be given and that our workers will be able to do a lot of work with the collection,' concludes Galmés.
Complex Sanitari de Llevant and Fundació Deixalles had already collaborated on other occasions in these initiatives that work to build a more solidary and committed society.
« volver