The Complex Sanitari de Llevant welcomes the visit of nursing students of the Turkum Institute of Finland, where they can carry out their training practices within the ERASMUS program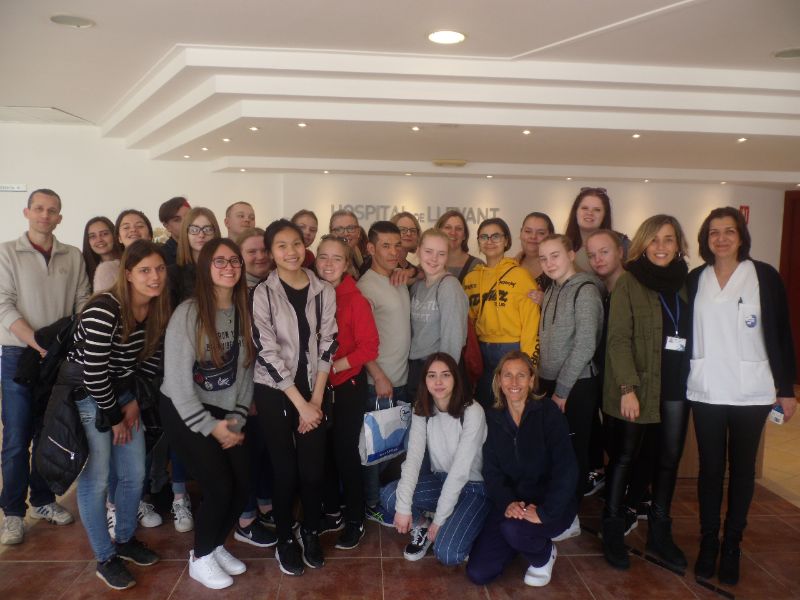 Complex Sanitari de Llevant has received the visit of a representation of nursing students from the Turkum Institute of Finland, who participate in the ERASMUS program of the Health Department of the IES Mossèn Alcover of Manacor.
During the visit, organized by the Institute and guided by the Nursing Coordinator of the Llevant Hospital, Pilar Martínez and the Medical Director thereof, Isabel Borràs, the students were able to get to know the center; its organization, operation and facilities with the aim of being able to carry out the practices of its studies in the Complex Sanitari de Llevant, through an agreement between both centers.
Students will have the possibility to choose the Complex Sanitari de Llevant to put into practice their knowledge, which would allow them not only to learn from the health field but also to practice the language and live a new experience.
« volver